By ECI | Thursday, March 02, 2023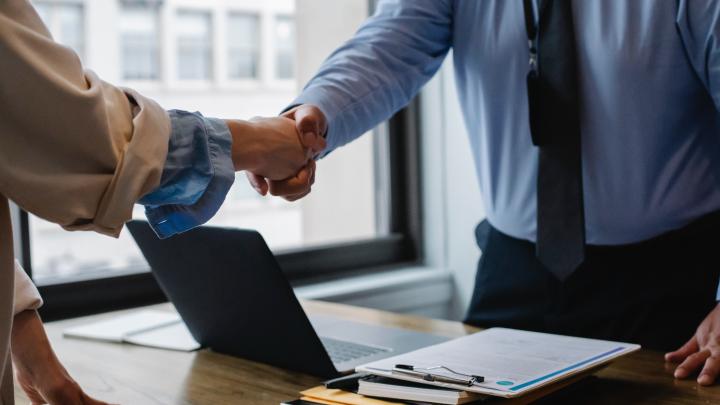 When an organization considers hiring an MSP for cybersecurity support, a lot of the C-suite discussions for choosing that partner tend to center on the technology. Companies realize that keeping up with modern cyber threats at scale requires a partner that can orchestrate stronger authentication, better vulnerability scanning, security automation and other technology tools to protect the organization.

But equal, if not more important, is the human equation. One of today's most pressing cybersecurity challenges goes beyond just technology, into the realm of the workforce and a staggering cybersecurity skills gap. The industry is currently short at least 3.4 million jobs, and the scarce talent pool that remains is commanding high wages. In addition, skill sets can vary widely and it's hard to find candidates with cross-disciplinary expertise – both within the many subdomains that make up cybersecurity and across the broader IT landscape.

All this means that even a well-funded company can have difficulty fielding an effective cybersecurity team on its own – and it's even harder for the majority of firms that need to prioritize cost effectiveness. Fortunately, a strategic partnership with the right MSP can close this cybersecurity skills gap and bring together a team with the right blend of cybersecurity and client domain expertise to do the job.

Keeping Up with Cybersecurity as an Evolving Discipline

Two decades ago, there was less of a clearly defined cybersecurity field for professionals to go into. A concentration on security usually developed organically among certain professionals tasked in other IT roles such as network administration, desktop support, end user training, governance or related positions. As cybersecurity started developing into a distinct discipline, the first generation of practitioners tended to be both passionate about security and well-versed in broader IT operations.

Fast forward to today and you see cybersecurity is much more established as a discipline, with plenty of programs and certificates in a pipeline that is cranking out highly skilled professionals. But these professionals don't always have the broad-based understanding of overall systems and architectures that comes from working in the IT trenches. There are also many sub-disciplines within cybersecurity – including SOC and incident response, access management, governance, information security, preventive controls and more – making it hard for any single professional to be expert in them all.

Recognizing these challenges and how people and technology need to go hand in hand, a good MSP has done the homework of acquiring the right blend of talent – including seasoned veterans and crack teams of advanced practitioners – to economically close the cybersecurity skills gap for clients.

Sizing up an MSP's Approach to Both Talent and Technology

The right MSP can bring together a blend of people with expertise inside and outside of cybersecurity to field an effective, multi-disciplinary team of security professionals for a client. The MSP is also going to be more up to date than most companies on their own when it comes to the latest threat intelligence and mitigation strategies. Growth is also easier with the help of an MSP that excels at automating much of the work that a Tier 1 SOC analyst might do – allowing the client to keep up with threats and minimize alert fatigue at the scale of enterprise operations.

Try to partner with an MSP with a blend of cross-disciplinary skills that go beyond just cybersecurity – into network architecture, software development, cloud and internet service, systems engineering and other IT operations areas. Just as important, make sure the team has expertise across a number of key verticals within cybersecurity that include incident response, blue and red team skills, workforce training and digital forensics.

The specific technology choices your MSP team makes and is trained are also key to success. So make sure the MSP arms its workforce with advanced SEIM and threat intelligence tools to do their best work on the client's behalf. Also, verify the team is current with the latest AppSec and DevSecOps protections against software vulnerabilities tied to remote work that companies have relied on heavily since the pandemic began.

Finally, beware partners who try to nudge you too far either into the cloud or on premises simply because that's where their own expertise lies; choose instead MSP partners that are comfortable innovating security in whatever hybrid environments best suit the client needs. These are just some of the considerations to keep in mind when turning to a third-party MSP partner to help close cybersecurity gaps and make the most of both the technologies and the talent that are protecting the organization.
WITHOUT ACCESS TO THE RIGHT CYBERSECURITY TALENT, YOUR ORGANIZATION MAY BE LEFT VULNERABLE. DON'T WAIT UNTIL TOMORROW TO FIND THE TALENT YOU NEED NOW. LOOK INTO OUTSOURCING YOUR CYBERSECURITY OPERATIONS. FOR MORE INFORMATION ON ECI'S CYBERSECURITY SERVICES, GET IN TOUCH WITH OUR TEAM TODAY.